El Paso's Office Market Announces Its Arrival Through WestStar Tower
April 30, 2019 • Issue 923
3650 REIT Originates $87.9M Construction Loan for Austin Residential Project
48 East in Austin will feature 249 residences across 33 stories.
AUSTIN, TEXAS — Miami-based balance sheet lender 3650 REIT has originated an $87.9 million construction loan for 48 East, a 33-story condominium project that will be located in the Rainey Street district of Austin.
The borrower was a joint venture between Austin-based Pearlstone Partners and Miami-based Newgard Development Partners. The property will feature 249 units ranging in size from 456 to 851 square feet. Amenities will include a rooftop pool, viewing deck and a fitness center.
Mike Guterman of Highland Realty Capital and John Ghiselli of Waterloo Real Estate Investments placed the nonrecourse loan, which carried a 75 percent loan-to-cost structure.
Passco Acquires 330-Unit Apartment Community in Metro Houston
Passco cited strong job growth and proximity to a favorable school district as key reasons behind its acquisition of The Grayson, a 330-unit apartment community in metro Houston.
SPRING, TEXAS — Passco Cos., a California-based investment and development firm, has acquired The Grayson, a 330-unit multifamily community located in the northern Houston suburb of Spring.
Situated near Interstate 45 and State Highway 99, the community offers one-, two- and three-bedroom floor plans with stainless steel appliances, island kitchens with granite countertops, modern cabinets and fixtures and individual washers and dryers. Amenities include a pool, fitness center, dog park, jogging trail, resident kitchen and a cyber café.
Josh Goldfarb and John Carr of Cushman & Wakefield represented Passco and seller Bridgeview Louetta LLC in the deal. Chris Black and Caleb Marten of KeyBank Real Estate Capital arranged acquisition financing on behalf of Passco.
Valor Capital Partners Purchases 160,000 SF Office Complex in Southwest Austin
AUSTIN, TEXAS — Boutique investment firm Valor Capital Partners LLC has acquired Rialto I and II, a 160,000-square-foot office complex in southwest Austin.
The two-building property, which is situated on 29 acres within the Lantana development, houses tenants such as LJA Engineering, Amica and Regus.
Equitable Commercial Realty will handle leasing of the property, the seller of which was an undisclosed institutional owner. With this acquisition, Valor's portfolio of office space in Austin now exceeds 500,000 square feet.
El Paso's Office Market Announces Its Arrival Through WestStar Towero
Rising 19 stories and featuring 262,000 square feet of Class A space, WestStar Tower is a defining project for El Paso's office market, which has not seen a development of this scope in 40 years.
By Will Brown and Adin Brown, SIORs, partners, Sonny Brown & Associates
It's not often that a single project captures an office market's growth and evolution over a 40-year period. But that is precisely what's happening in El Paso.
WestStar Tower, a 19-story, Class A building, is the first project of its kind to be built in El Paso in 40 years since the 415,000-square-foot Stanton Tower was constructed for El Paso Natural Gas. With co-developers Hunt Cos. and WestStar Bank beginning vertical construction of the 262,000-square-foot building last summer, El Paso's skyline is set to change considerably upon its completion in late 2020.
The symbolism of WestStar Tower to El Paso is not unlike the relationship between Frost Tower and San Antonio, another city that was starved of major Class A office development throughout the 1990s and 2000s. With both cities experiencing steady job growth from local expansions and new relocations, developers of quality office product are viewing these markets in new lights.
El Paso is also getting younger. According to recent research from El Paso's economic development department, roughly 40 percent of the city's 838,000 residents are under the age of 40. The median age is 31 and the city ranks in the Top 10 in terms of its appeal to millennial homebuyers, according to a recent study by USA Today.
Wood Partners Breaks Ground on 285-Unit Multifamily Project in Fort Worth
FORT WORTH, TEXAS — Wood Partners, a multifamily investment and development firm with offices around the country, has broken ground on Alta Champions Circle, a 285-unit multifamily project in north Fort Worth.
The community will offer one-, two- and three-bedroom units averaging 957 square feet. Units will feature custom granite countertops, stainless steel appliances and individual washers and dryers.
Amenities will include a pool, fitness center and outdoor grilling stations. Completion is slated for summer 2020.
Did you see the latest issue of
Texas Real Estate Business magazine?
Connect with us on Twitter
Connect with us on LinkedIn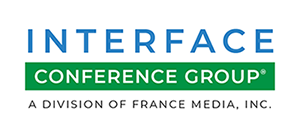 Upcoming Conferences
InterFace Carolinas, May 30
InterFace Healthcare Real Estate Carolinas, May 30
InterFace Seniors Midwest, June 11
InterFace Denver Retail, June 13
Info & registration: www.interfaceconferencegroup.com